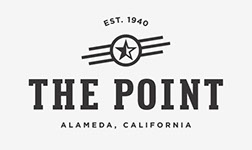 Closing Date Extended on Alameda Point "Site A" Development Agreement
Earlier this year, rising construction costs prohibited Alameda Point Partners (APP), the developer for Site A at Alameda Point, from completing its financing plan in time to accept transfer of the property from the City. They have since cured their default by making a $1.35 million payment, which allows them to extend the closing date from August 9, 2017 to April 9, 2018, pursuant to the development agreement. Now APP must submit a financing plan by the extended closing date that demonstrates sufficient funding.
Site A is approved for 800 new residential units (including 200 affordable), provides a $10 million contribution to a new ferry terminal with 20-minute service to San Francisco, and includes more than 15 acres of public parks, up to 600,000 square feet of commercial and retail space, new and/or upgraded streets, and infrastructure that will support both the development of Site A and future development at Alameda Point.
To-date, APP has invested $15 million into the Site A project, and has completed park and infrastructure construction drawings, secured architectural design approval for six of the blocks and all of the parks, implemented pre-construction activities to engage the community, and expended more than $500,000 in implementing the approved ferry terminal.
"City staff will continue to work with Alameda Point Partners to move this project forward in a way that is both financially feasible and consistent with the design, intent, and scope of the planned development," stated Jennifer Ott, Base Reuse Director.
Contact:
Sarah Henry, Public Information Officer
(510) 747-4714
PROJECT LEAD:
Joe Ernst
510-219-5376
COMMUNITY RELATIONS:
Becca Perata
415-515-9156
COPYRIGHT ©2015 ALAMEDA POINT PARTNERS. ALL RIGHTS RESERVED.